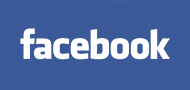 Internet entrepreneur Kevin Ryan estimates a quarter of Facebook revenue will come from social gaming.
Research firm
eMartketer
estimated that
Facebook Inc.
would make about $4 billion in 2011, more than double the levels of 2010.
Kevin Ryan
, former CEO of advertising giant
DoubleClick
, estimates that over $1 billion of that will be due to social gaming through Facebook.
The chunk also includes revenue from
Facebook Credits
, which users of the social network can use to buy items for games and other activities. Facebook's ever increasing user-base is
attracting more and more advertisers to the website
.
"Assuming Facebook is on track to produce $4 billion in ad revenue this year, $1 billion of that coming from social gaming is not outlandish,"
said
Paul Verna
, a senior analyst at eMarketer.
Facebook doesn't disclose financial information and wouldn't comment on Kevin Ryan's prediction. It is backed up by
Zynga Inc
's Friday filing for a $1 billion initial public offering. The developer, which admits it makes the vast majority of its revenue through the Facebook platform, revealed that it generated $235 million in revenue during the first quarter of 2011.
---
Halle Berry Catherine Bell Tessie Santiago Jessica Simpson Mandy Moore