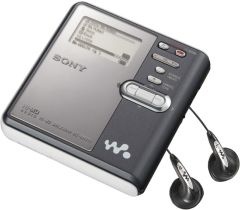 Following last October's decision
to finally retire the Walkman cassette player
,
Sony
has said today it will also be killing off the
MiniDisc
Player later this year.
Overall, the company has sold 22 million MiniDisc Players but demand has been lackluster, to say the least, over the past 5 years.
The company will stop production on the players in September.
Sony launched the MiniDisc in 1992 as a rival to cassettes, but the cost of the discs and the eventual mass adoption of CDs and later
MP3
players made the devices obsolete.
The company says it will continue to produce MiniDiscs into the future, just not the players.
---