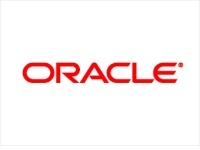 Oracle, who has sued Google over infringing on Java copyrights and patents with its Android operating system is apparently now looking to collect royalties from Google handset makers, trying to squeeze margins even tighter in the industry.
The company, which purchased Sun Microsystems and all of its patents in 2010, is demanding damages of $2.6 billion and an injunction on Android.
It appears, following Microsoft's trend, that Oracle
is asking for $15 per handset sold as a licensing fee
.
Oracle is asking handset makers to join their "Early Adopter" program, which will lock in the $15 rate. If Oracle wins their case against Google, that number could be much higher.
Additionally, if vendors sign up, Oracle's case against Google will be given a boost as it will be clear that at least some company's believe Oracle is in the right and want to pay out less.
Microsoft
recently won settlements with
HTC
and three smaller handset makers in which all will pay $10-$15 per Android handset sold. Microsoft has also recently demanded
Samsung
pay the same amount.
---
Victoria Pratt Shakara Ledard Vanessa Marcil Rachel McAdams Kristin Cavallari