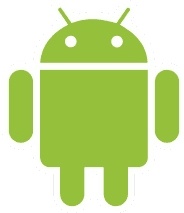 Androlib
has said this week that the Android Market has reached a new milestone, 200,000 apps, just months after October's announcement of 100,000.
Furthermore, the site says a total of 2.56 billion apps have been downloaded in the Market's history.
Since October, Rovio released their extremely popular Angry Birds and Angry Birds Seasons, Epic Games released a gaming development tool, and social gaming giant Zynga has begun to focus on the platform, explains
TG
, leading to much more visibility of the market.
Google said recently that 300,000 Android devices are activated every day.
For comparison's sake, the older
Apple iOS App Store
has over 305,000 apps and the baby
Windows Phone 7
marketplace has 5000 apps. RIM's more selective
BlackBerry World
has 15,000 apps.
The site also brings up an interesting figure in the free vs. paid discussion, showing how 99 percent of the most popular apps in the store (those with 250,000 or higher downloads) are free. 1411 of the 1414 apps with those kind of download figures are free, but many are supported by ads, like Angry Birds.
---
Emma Heming Vitamin C Scarlett Johansson Christina Ricci Missi Pyle