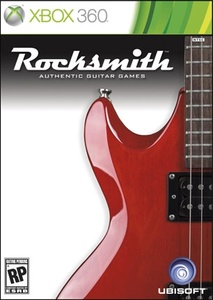 Following the decline in sales for music and rhythm games like 'Guitar Hero' and 'Rock Band,' Ubisoft has announced the launch of its first ever "authentic guitar game," dubbed Rocksmith.
Rocksmith will be available for the Xbox 360, PS3 and PC and will allow gamers to plug in their real electric guitar and learn how to play via the game.
The gameplay will adjust automatically to match a player's skill level (beginner to expert) and the developer says music reading will be "visually fun and intuitive."
It is unclear what the full launch catalog will be but there will be music from The Animals, The Black Keys, David Bowie,
Interpol
, Nirvana and The Rolling Stones.
Adds Ubi (
via PCW
)
Rocksmith is the most authentic and addictive music game ever created. Whether a beginner or a seasoned guitarist, players can progress at their own speed and walk away from the game with the ability to play songs by memory. Rocksmith is the only video game that gets players stage-ready.
---
Lori Heuring Nicole Scherzinger Jill Arrington Tami Donaldson Padma Lakshmi